Thumbs Up For Milford Nursery 'Book Nook'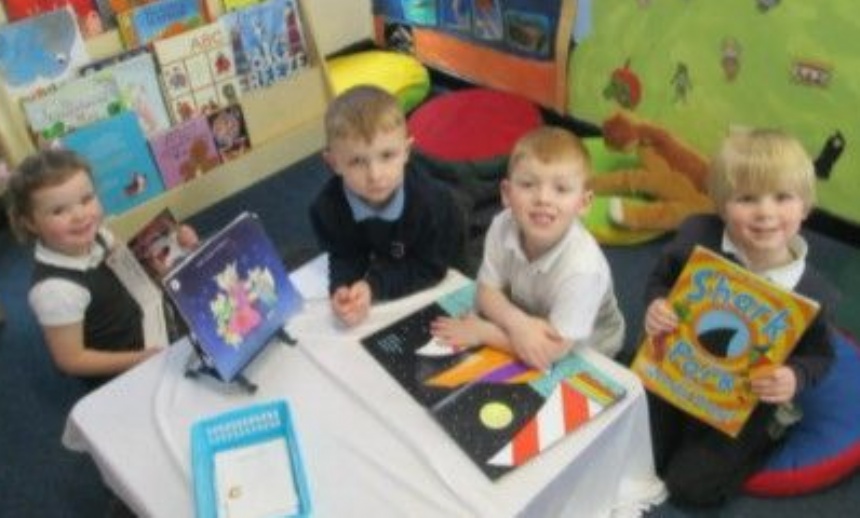 Nursery children at The Milford Academy in Dungannon Road, Clifton, have been enjoying a newly refurbished reading corner, as part of the school's ongoing commitment to help children develop a love of stories from an early age. The children can access the cosy 'book nook' at any time during indoor play, and it has proved very popular.
Nursery parent, Sue Buckby, says: "Benjamin absolutely loves the book corner, and will often park himself there to recover after a boisterous play session in the nursery garden. He loves to read at home, and visit the library, so it makes me happy, as a parent, that Milford have invested in making this a really inviting area". EYFS lead, Mrs Simons, says "All other activities at Milford Nursery are based around stories that they look at closely for around 3 weeks, and these are connected to different themes each half term. So, as well as story time, our singing, phonics, maths and social games all link in and provide great opportunities for children to really engage with stories on a deeper level".
SMT
Teachers
Teaching Assistants
Care Assistants
Sports Coaches
Office Staff
Support Staff
Site /Facilities
School Cooks
Midday Supervisors